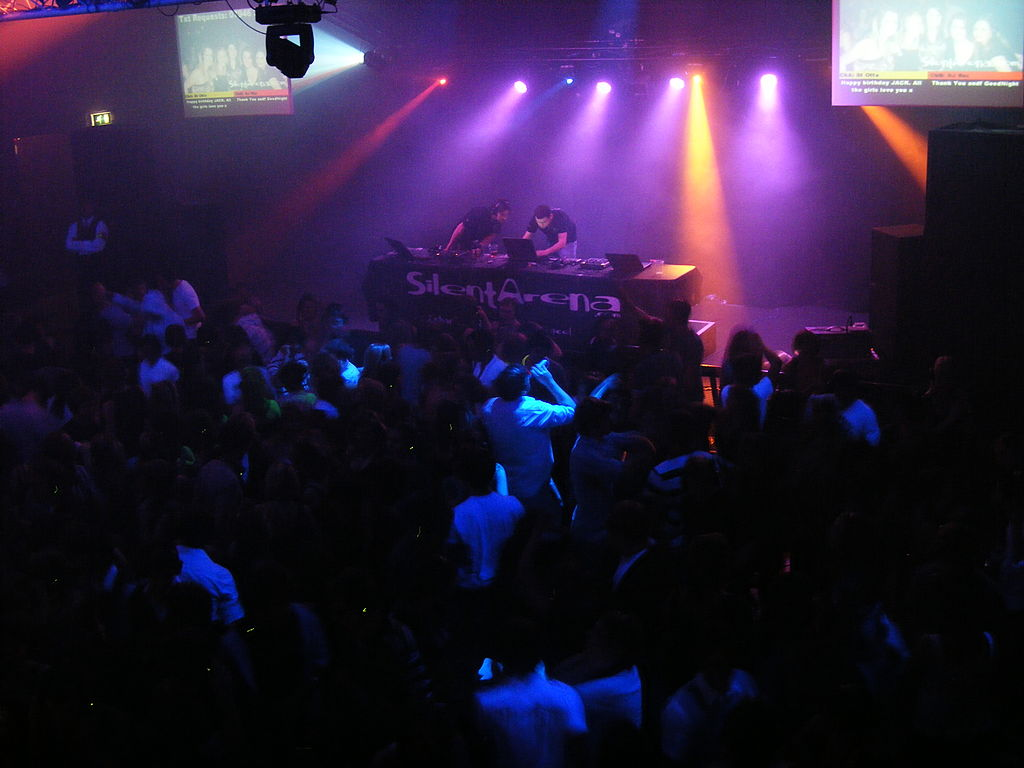 If you want to have a party that your guests are going to remember for the rest of their lives then you have to make sure you have great music and a dance floor with loud music that can be heard all night long. Naturally, not everyone can throw a blowout event, like you get at the club, when you're at home. Residential parties have to be under a lot more control but that doesn't mean their quality has to suffer.
The keys to an event that music festivals would envy are silent discos. These events use silent party headphones that let your audience get into a dancing mood that will carry the crowd through to the end of the night. It's the best way to host any event when you have a passion for playing music that the listeners could only otherwise get from the nightclubs.
Silent Disco Headphones and Party Equipment
These types of parties and events are called silent discos and they're completely reliant on the silent disco headphones that you use. Any headphone party you throw is going to depend on the silent sound system's wireless headphones and that means they have to be the best quality you can manage. Don't think you have to go out and spend thousands of dollars to buy silent disco headphones, though.
You can throw your silent disco, right now, and all you have to do is find a company to provide rentals of every audio device you need. You can load your favorite music into the audio source and it will use up to three transmitters to connect to the silent disco headsets that your guests are listening to. It's fast, and easy, and you'll never have to worry about noise complaints from your nosy neighbors.
How it works
if throwing a silent party with wireless headphones sounds confusing, don't worry. It doesn't matter if you're throwing corporate events or private parties, there's always going to be a company to take care of the music so you can focus on the rest of the event production. Just give them the details and you'll get a set of ear cups for all of the partygoers, no matter how many you invite.
It all relies on a single audio signal that gets sent, through wireless technology, to play the same music, at the same time, to the entire room, to let the people dance in sync. Most use Bluetooth technology and any channel number you need to broadcast the sound and audio to all the headphones in your silent disco party. You get to choose the music you play, from country to actual disco, and you'll be able to send the host so they can talk to the room while they have a good time.
How to Choose the Best Silent Disco Headphones
Any silent disco party rental company that's worth your time is going to offer everything you need to throw a great headphone party, and that includes much more than just the wireless headphones and transmitter. They should have options to control and support additional party essentials, like lights, movement, a way to switch between music and the host, and a way to power the equipment. This company should be able to provide an entire night's worth of sound and dance necessities that create a part to rival the festivals.
The silent disco headphone company will have plenty of options for the size of any type of headphone party you want to host. They should have a passion for hosting events and offer comfortable equipment and the ability to play to any number of channels at the volume you want and your guests expect for a good time. You should also be able to get a free estimate on the cost of your disco and a rental period that can go past the estimated end time of your event.
Wireless Technology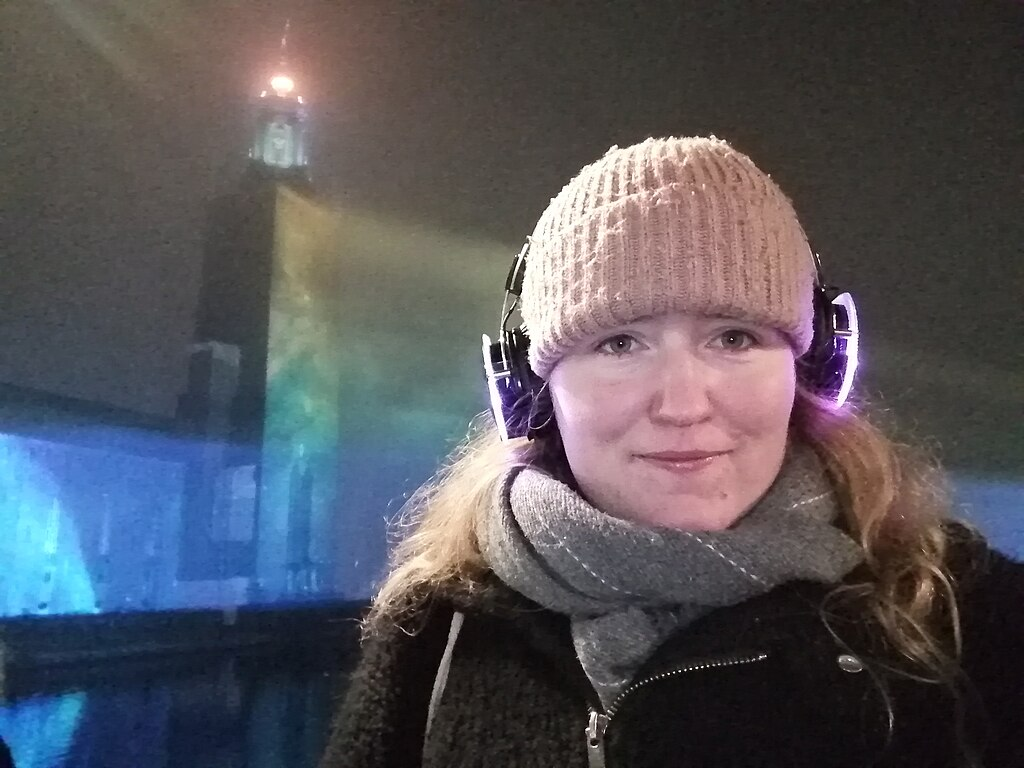 What makes silent disco headphones work so well is the wireless technology they use to bring the dance music to your party goers. Your guests will be able to connect to the transmitters through Bluetooth channels that send the same signal to every silent disco headphone at your event. No matter where you are in the country, you'll be able to utilize this same technology to power your disco.
This technology can also be used to control lights that will that will work, in sync, with your events through to the end of the night. Your free estimate will include any additional equipment that you want to employ for your silent disco. It will save all of your events from the danger of running cables past the host area and into the party, where safety is a must.
Radio Frequency (RF)
The transmitter you get from your rental company will also work on a radio frequency or RF channel. These channels are more stable than a Bluetooth connection, but the headphones may experience some signal interference. It's important to speak with your provider and let them know what kind of party and the location before you settle on a style of headphones.
You always want to make sure that your silent party will go off without a hitch and that means the silent disco headphone type is going to be important for any events. Your part of the country will also have its own rules on which frequencies you can use and the type of transmitter that your events are allowed. Once again, the silent disco company will be able to provide all the necessary equipment and silent disco headphones so you don't have to worry about the details.
Top-of-the-line wireless silent disco headphones and transmitters
Whichever company you choose, you should make sure you're getting the best technology that you can use for your events. The music will sound better at any volume when you're using the highest-quality silent disco headphones on the market. If you have any questions about the silent disco headphone technology, your company representative should be more than happy to answer them, if they're worth your time and money.
Of course, the headphones are just one part of your event. The transmitter is equally important and should reflect the high technology of the ear cups. You should get multiple channels to use and it should be easy to get support, should any problems arise.
Silent Disco is easy and fast to set
Once you settle on the technology, it's time to set up for your party and all of your events should be fast and easy to put together. The company should be able to provide silent disco headphones that are fully charged and ready to go, right out of the box. They should also provide detailed instructions on setting up every channel that you're going to use for your disco.
These events are happening all over the country so your silent disco shouldn't take a degree to put together. The equipment should be user-friendly and set up in minutes. It should also be an option to hire the company to put your headphones and transmitters together for you, saving you time and hassle.
Silent disco is a unique way of experiencing music together apart
What sets a silent disco apart from every other event is the ability to enjoy the music together, but apart. The silent sound system won't be sending music into the neighborhood, but it will still be providing it for all of your guests. Silent party headphones have been around for a long time because they offer something that you can't get anywhere else.
Once you get the headphones onto your guests, they'll immediately be swept up in the sounds you want to use to set the mood. Whether you're a fan of country music or disco music, it will all work the same way. The silent disco headphones will all play in sync so the entire room can enjoy it at the same time.
What are the costs of Silent Disco equipment?
The costs of a silent disco are going to depend on what you want for your event and how many guests you plan on having. There are many different options, including some for corporate speaking events.
The silent disco company you choose will be able to create a package that's perfect for you and your needs. The headphones and disco equipment will largely be the same. What changes is the amount you require, the additional control you want, and the length of time you want your event to last.
Silent Party, Silent Cinema, Silent Yoga…
You can get creative with all of the different possibilities that a silent disco rental company can offer you so you never feel like you can't pull off your private parties. Just think about using the same silent disco headphones to throw a movie screening party or even a yoga class.
Any event that has an audio device can utilize silent disco headphones to keep it quiet for the neighbors. Yoga students will be able to wear the headphones in any position and moviegoers can enjoy full sound without noise complaints. There are no limits to the fun and reliability that silent disco headphones can offer and your events.
Plan your Party Today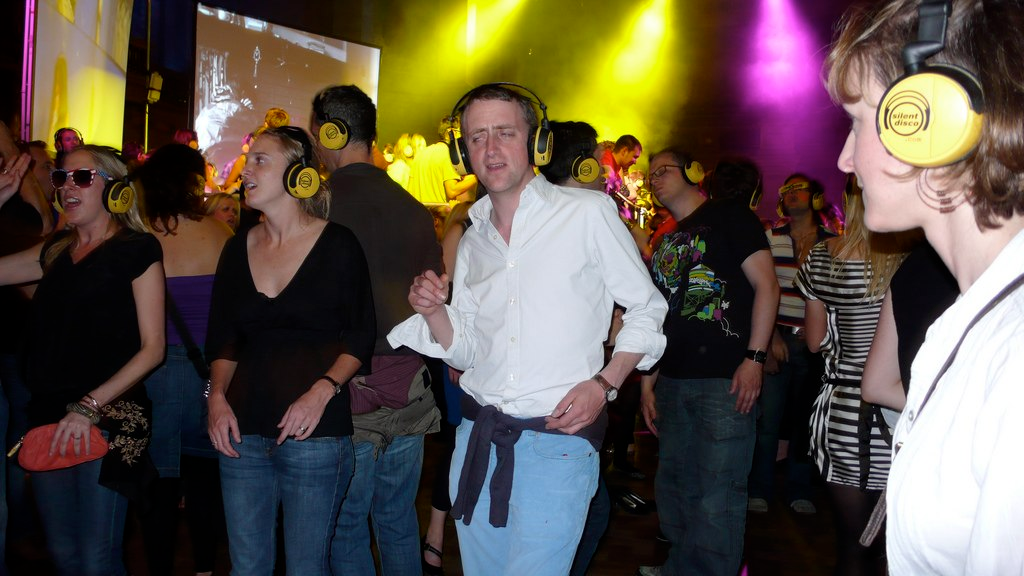 If you have a party to plan then don't wait to start looking into silent disco headphones. The sooner you do it, the better you'll be able to incorporate them into plans that you make. They're the perfect solution to the problem of excess noise and complaints.
When you start planning with silent disco headphones in mind, you can be sure to create a party that all of your guests will love and never forget about. Get a free quote today and you'll never regret your decision to go silent!