Silent disco parties and events are the newest trend that is sweeping the nation and surging in popularity among the youth, music lovers, and many other people. To put it simply for those who haven't heard of them, a silent disco uses wireless, battery-powered headphones that sync up to a shared sound source, usually with a few channels of music for users to select from.
Silent disco headphones are perfect for private parties, corporate events, or any other type of group experience where people make connections and form friendships. They can be used at an individual or group level, and they are perfect for dancing, parties, raves, or music festivals. They are also very cheap and economical, and simple enough to use that anyone can rent silent disco headphones and have a successful event!
Silent disco headphones also help reduce noise pollution, keep events going later than noise curfews allow, and provide a way for guests at a party to manage volume themselves, allowing for greater conversation. While silent discos are wonderful for party goers and music festivals, they truly can be used for any event, from museums to silent yoga classes.
They are more than just wireless headphones – they are headphones that please a crowd and add a unique way to throw the perfect silent disco party, with the ability to switch from channel to channel. Whatever you are renting or purchasing them for, there are many exciting and easy ways to use them.
How To Use Silent Disco Headphones
Silent disco headphones work with the use of wireless radio technology. Through a wireless transmitter, music or sound is transmitted to the headphones instead of a traditional sound system. The headphones sometimes also use Bluetooth to make connections, and as long as they are charged they will play music.
When using the headphones, you can switch to a specific channel by tuning into a specific radio frequency or other audio signal. One of the most popular benefits is that those wearing the headphones can adjust their own volume without affecting anyone else in the group. People have complete control of their own experience as they wear the headphones, but are simultaneously enjoying a group experience.
This unique way of connecting people is known as a silent dance or disco party, an event which, from the outside, appears to be a bunch of people dancing in silence. However, once you get into the action it's easy to understand why they are growing in popularity so quickly!
The group can experience the same fun and passion, even from a different room. Because there are multiple audio channels, you can play any kind of music you want and give people the option to choose. The host of the silent disco party can have fun choosing different genres or playlists, or the guests can even choose their own music.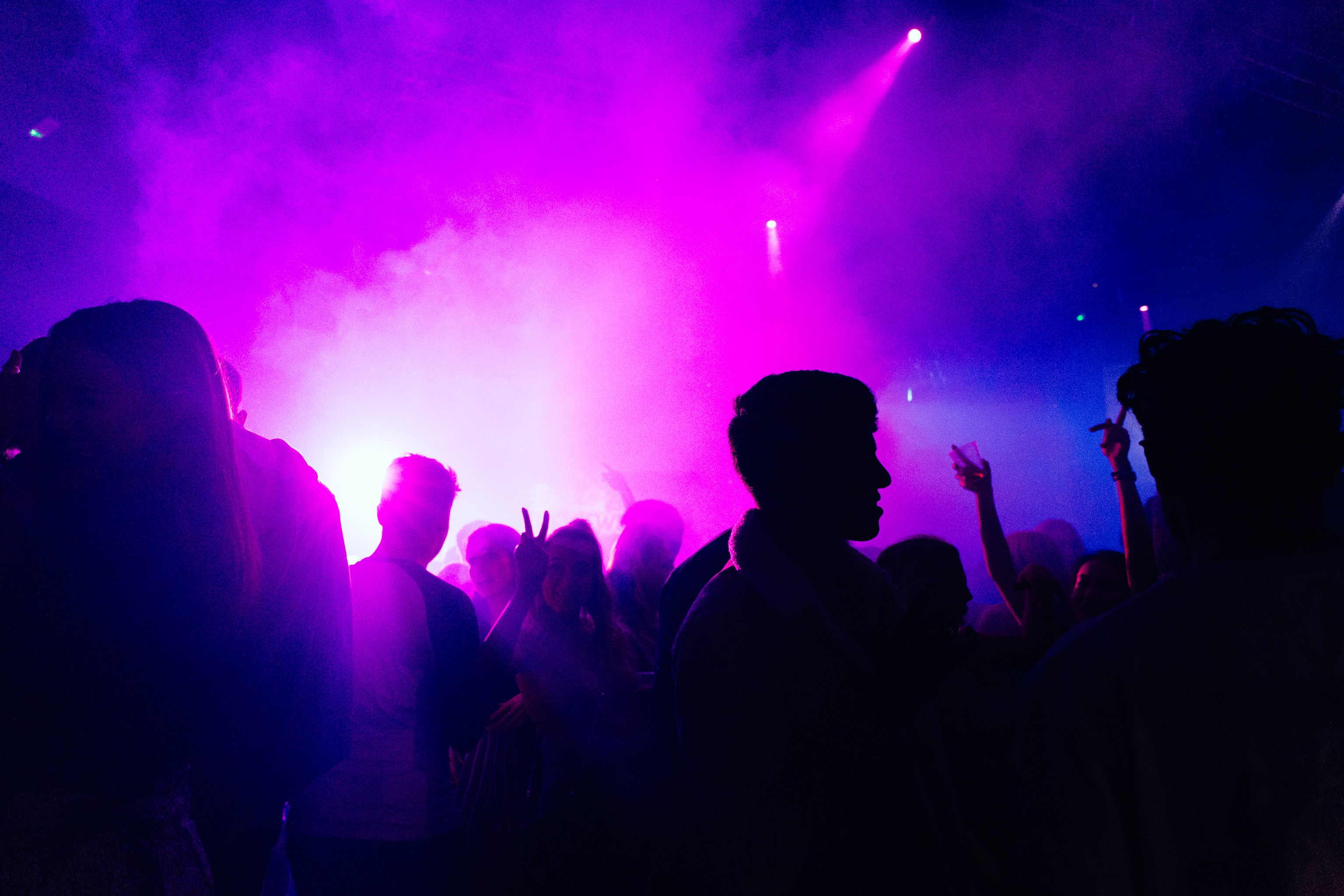 Where to Use Silent Disco Headphones
Wherever you can imagine music or a party, well, that's where you can use this silent sound system. Any event with music playing or dancing is perfect to try them out, but the best part is how easy they are to transport and set up compared to a typical DJ setup. Wireless, battery-powered headphones allow you to take the party much further out and in many more diverse locations than normal.
Still, a silent disco doesn't have to be just for partying – a silent disco can be used at a work event, the beach, in an office, a dance, a yoga studio, or outside. As long as you can set up the wireless headphones with a transmitter, there is an endless amount of possible events and locations. The great news is that you can play loud music and not disturb anyone, and you are in control of it all if you choose to host a silent disco.
How to Choose the Best Silent Disco Headphones
Many people choose to rent their silent disco headphones, which will save money for people who do not plan to use these headphones frequently. They may need them just for a certain party or event production, so renting a silent disco setup is a much more economical idea than an outright purchase. When you rent, you don't have to worry about maintenance, wear, or what happens if you stop using them, you can simply rent the equipment and see how you like it for your events much cheaper than hiring a DJ.
However, for others, it might be best to purchase your own silent disco headphone or discos. Those hosting parties frequently or running production companies, music promoters, a DJ, or people planning corporate events are just a few of the people who may want to consider purchasing a nice set of silent disco headphones.
Whether renting or buying, there are some technical basics to understand before moving forward with your silent disco event and placing an order. Before finalizing any purchases, make sure that your headphones are up to date with the following maintenance basics.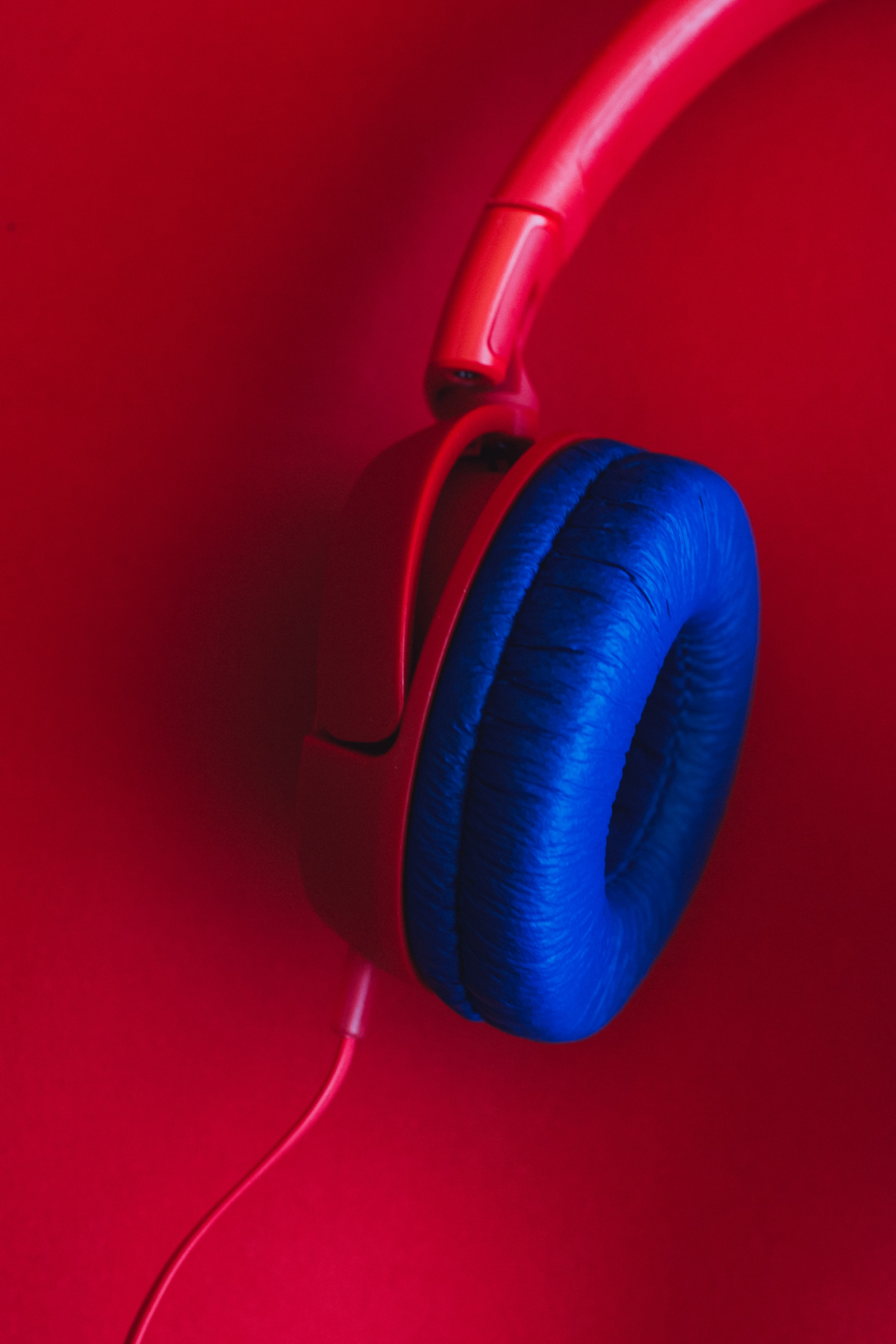 Battery Life
When investing in silent disco headphones, you will want to choose a set of headphones that will last through the night. Depending on what you need, you can find headphones that last 8 – 10 hours, and some that last 10 -12 hours, but at a higher price. The good news is that most come with rechargeable batteries that can help any party last through the night.
Wireless Technology
For the perfect silent party, you will want to consider what wireless technology to use, whether it be Bluetooth, infrared, or radio frequency technology. Bluetooth is the most popular today, but infrared is best for high-quality sound. With radio frequency, there is no limit to how many headphones you can connect, so some choose this option for extremely large group sizes.
Ear Cups
Of course, you will want to consider comfort and versatility when it comes to ear cups, along with audio quality. No matter what music you chose, you will want to make sure you have wireless headphones that are not bulky and are comfortable to wear for many hours.
Audio Channels
Today, most silent disco headphones have the capacity of up to three channels, which provides plenty of variety. Have you ever walked into a party and the music was creating the perfect atmosphere? That is exactly what you want to achieve with your events, so look for a silent disco headphone with multiple channels and a working transmitter to suit everyone's unique listening tastes throughout the night.
Durability
For the perfect silent disco headphone, one must consider durability, especially if many guests will have access to this equipment. Whether you choose to rent or buy, you want headphones that will have a long life, whether for dancing, silent yoga, or another type of silent party. You want to consider the type of support the brand provides, and how much movement or action is happening in your event.
Cost
Of course, the price list always comes into play when setting up a party or event. Luckily, there are silent disco rentals available for people who do not want to invest in a permanent purchase and just want to try it out for a night or weekend. Consider the size of your event, as the more headphones you need, the more the price will go up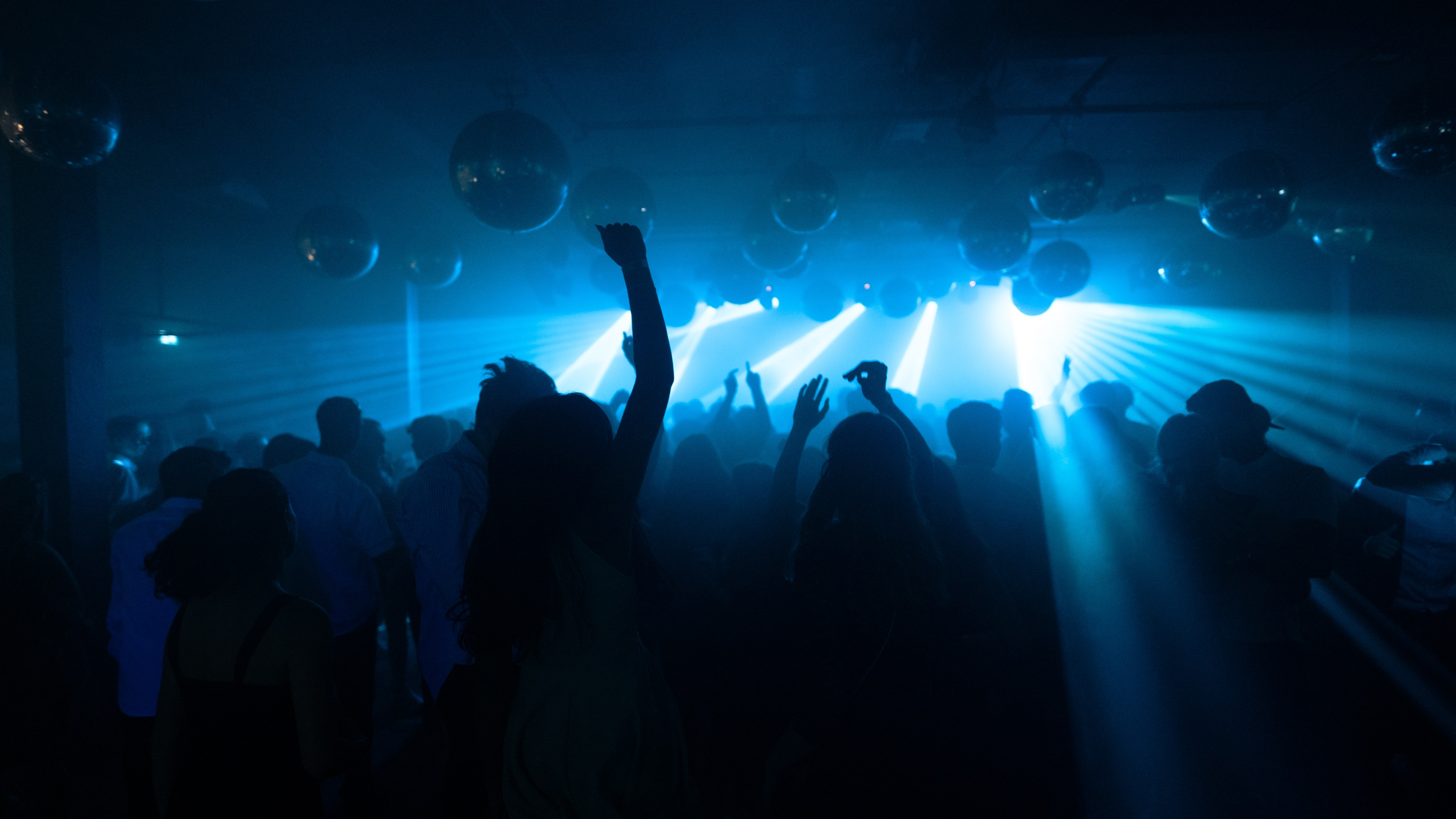 Fun for Every Event
When it comes to silent discos, less is more. Less bulky equipment and a more simple, streamlined user experience are what keep people coming back again and again. People often come into a silent disco party bemused and with questions but leave with a passion for the experience.
Without overwhelmingly loud music and the cost of hiring a DJ, events become more accessible and fun for everyone, such as this silent disco event showcasing state-of-the-art haptic vibration suits for deaf people to experience live music. People can talk, sing, dance, and be themselves in a safe and relaxed environment.
So, when it comes to purchasing a silent disco device, it really is all up to your unique situation, whether you are using them for musical festivals, private parties, corporate events, or something else entirely. Whatever events you use them for, silent disco rentals are a proven and reliable way to please a crowd and impress your guests.
You will want to consider how many headphones are in a set, the type of wireless transmitters being used, and the quality of sound and music the audio source is capable of producing. If you are throwing a silent party, you will need the silent sound system that is right for you – and not all disco headphones are created the same. It's important to consider the amount of technical support available when making any new purchase as well.
If you are ready to try something new and fun, it might be time to plan your silent disco event today. It is the perfect way to impress people and have fun, so contact or hire a silent disco rental company today to get the ball rolling!