Silent disco rentals have revolutionized the way you experience and enjoy music in parties. Unlike traditional music systems where you listen to what the DJ offers, silent discos offer you a chance to listen to your favorite beats in the right volume.
Imagine attending your loved one's wedding, birthday, or engagement party and enjoying your favorite beats without interruption. Whether you love loud or silent music, there is something for everyone. That is what silent disco headphone rental offers you.
Thanks to technology. With silent disco headphone rentals, your party attendees can access three music channels, interact and enjoy an immersive experience using wireless headphones.
Discover how renting disco headphones transforms your party experience from this post.
How Silent Disco Headphones Work
In silent discos, you enjoy music through noise-cancelling wireless systems. This is unlike the old system where event organizers broadcast music through speakers.
The event organizers give each guest in silent discos wireless headphones. These devices have three transmitters each, which allow you to access three music channels simultaneously. Using the plug n play technology, you can enjoy different music genres and have a memorable experience.
A professional DJ creates different music lists while partygoers switch to their favorite songs and beats. As the music streams into your ears without external speakers, you enjoy a quiet intimate atmosphere with your loved ones.
This silent disco experience where each guest receives live music to their ideal volume fosters a vibrant dance mood. You can move to the floor and dance the night away.
Benefits of Silent Disco Headphones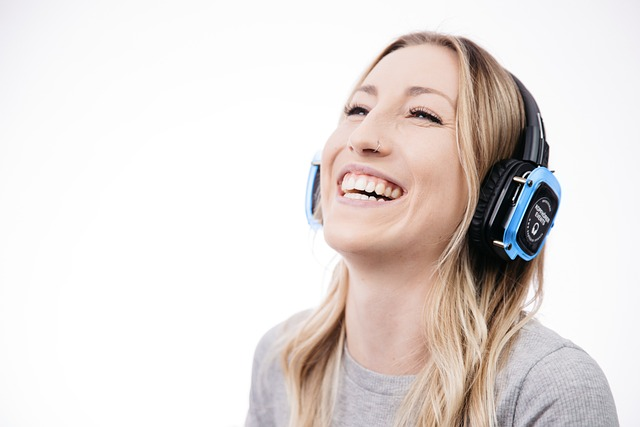 Silent disco parties are becoming popular. Your guests access exclusive sounds and beats that create a unique atmosphere and memorable experiences.
If you plan a silent disco party, wireless headphones are beneficial in the following ways.
Access Three Music Channels Simultaneously
One standout feature of silent disco headphones is access to multiple music channels. Your guests can access three music channels simultaneously.
Each channel broadcasts a different music genre to meet each attendee's specific preference. This feature transforms your silent disco party into an inclusive musical experience for all.
Whether you are attending a silent dance party or wedding, you can customize the music flow to suit your needs. What more? You can team up with visitors who share your music taste and move to the beats.
If the DJ streams none of your favourite songs, you can connect the silent disco headphone rentals to your device and have fun. The silent party is versatile and accommodating for everyone, with wireless headphones in place.
The three-channel feature accommodates the preferences of larger, mixed crowds, such as at weddings or corporate events. Couples with different music tastes or diverse groups of colleagues can simultaneously enjoy their preferred music, fostering an atmosphere of harmony and mutual enjoyment.
From the event organizer's perspective, the option of multiple music channels in a silent party presents exciting opportunities. They can hire multiple DJs, each specializing in a particular genre, or even encourage guest DJs to take turns, providing a chance for everyone to showcase their talent.
It enables You to Party and Talk
Silent disco rentals enable you to party and talk. Unlike the traditional speaker system where the event stand turns noisy especially when hip-hop music is playing, you can adjust your own headphones to low volume and communicate with friends.
If you plan to hold a successful event, silent party rentals are must-have accessories. Besides affording your guests unique and unforgettable experiences, they foster socialization.
The magic of rental equipment lies in its individual control feature. Each participant can adjust the volume or remove the headphones altogether, effortlessly transitioning between the party atmosphere and personal interactions.
When a favorite song plays, guests can instantly immerse themselves in the rhythm and dance the night away. On the other hand, if someone wants to connect with others, they can simply lower the volume, and the headphone technology keeps the party going, but at a level that enhances easy communication.
This distinctive aspect of silent disco headphones fosters a sense of unity and social cohesion among party attendees. Instead of being separated by walls of loud music, people can move freely, socialize, and connect on a deeper level. It brings an element of camaraderie as people share their musical preferences and engage in light-hearted banter about the songs they're grooving to.
Moreover, this feature accommodates individuals with different musical tastes, making it possible for diverse groups of friends to enjoy the same party. It eliminates the need for compromising on the genre of music played, ensuring that everyone has a great time.
Additionally, the flexibility of partying and talking makes silent disco headphones ideal for various event settings, such as weddings, corporate functions, and festivals. It allows guests to strike a perfect balance between personal conversations and collective enjoyment, making the overall experience all the more memorable and enjoyable.
Volume Control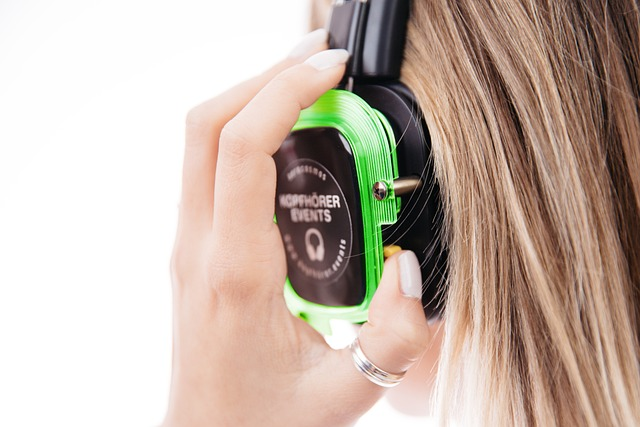 Your silent disco party comprises friends who love loud music and those who prefer low volume. Therefore, you should rent silent disco headphones to accommodate them.
Wireless headphones have a volume control feature where guests can adjust the volume to their preference. While wearing your silent headphones, you can switch to louder music and dance or soft music as you converse with friends.
This feature affords partygoers the pleasure to create a memorable night without disturbing their neighbors. If you want to offer visitors a memorable experience on your coming birthday, think of a silent disco.
Immersive and Engaging Experience
A silent disco rental is the best way to give your friends an immersive and engaging experience. From different genres to volume adjustment and playlist setup, everyone in the crowd has something to enjoy.
The organizing crew can leverage silent disco rental equipment to create fulfilling events. For example, guests can group themselves and customize the entertainment to their delight. The capability to clear audio and switch to different genres makes the crowd active.
While wearing your headphones and listening to your favorite songs, you connect deeply with the rhythm and beats. This evokes your emotions and awakens your inner beast. You can shake vibrantly to the beats or sing along and get fully immersed in the party.
In addition, the absence of blaring speakers enables you to socialize. Through dances, discussions and singing, you engage other visitors and create new friends.
Silent Disco Headphone Rental
Silent disco headphone rental is a popular and convenient solution for elevating the entertainment experience at various events. With this service, event organizers can offer participants a unique and immersive musical journey.
The rental includes fully charged wireless headphones that allow attendees to enjoy multiple music channels at their preferred volume level. Whether it's a wedding reception, corporate gathering, or music festival, silent disco headphone rentals can transform any venue into a noiseless dancefloor.
Moreover, the cost-effectiveness of renting headphones compared to traditional sound systems makes it an attractive option for event planners looking to enhance their guests' experience without breaking the budget. No matter what the event and site, you can make the night colorful with this equipment.
You need a power outlet, lighting, audio devices such as a laptop, mobile phones, MP3 players and DJ equipment at the party venue before you pay for silent disco headphones. Some venues have these devices for hire.
Rent Silent Disco Headphones and Transform Your Party Experience
Silent disco rental makes parties more engaging and immersive. Whether your guys love dancing or listening to the beats, rent silent disco headphones and transform your party into a memorable event.
Contact silent disco rental provider near you and get a quote today as you prepare for the next party. You can also visit online providers and get their rental details before choosing your ideal provider.
FAQs
How do silent disco headphones work?
Silent headphones transmit music from the source to the signal receiver without causing noise to the surroundings.
What events are silent headphones good for?
Silent headphones are good for all parties including birthdays, weddings and corporate events.
Can I rent silent headphones for my party?
Yes. You can rent silent headphones for your event.
How much does a silent headphone disco cost?
The silent headphone disco cost depends on the company you choose and number of visitors you want to host.